Seattle Mortgage Rates: Past, Present, and Possible Future
For prospective homebuyers in the current market, it's essential to closely monitor mortgage rates. Mortgage rates play a significant role in determining home affordability, and affordability is currently a challenge. It's worthwhile to take a broader view by considering historical mortgage rate trends in comparison to current rates. Additionally, understanding the interplay between mortgage rates and inflation is key to gaining insights into potential future rate movements.
Giving Context to the Sticker Shock
Freddie Mac has been tracking the 30-year fixed mortgage rate since April of 1971. Every week, they release the results of their Primary Mortgage Market Survey, which averages mortgage application data from lenders across the country (see graph below):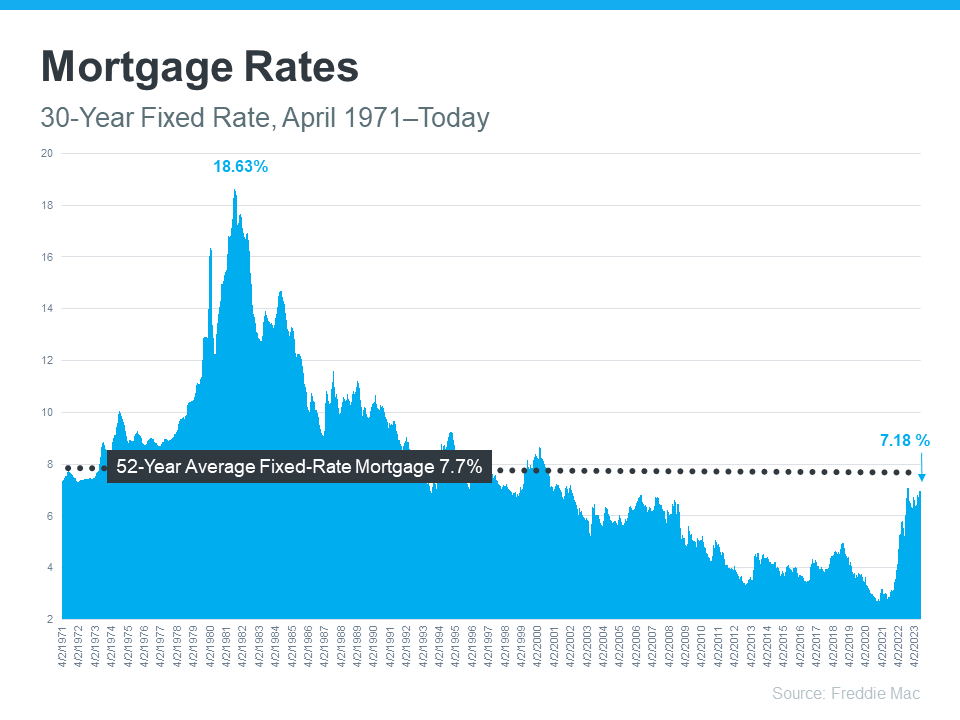 Mortgage rates have seen a substantial increase since the beginning of the previous year. However, it's important to note that despite this rise, current rates remain below the 52-year average. While this historical context is valuable, many buyers have become accustomed to mortgage rates ranging from 3% to 5% over the past 15 years, which explains why the recent increase might feel surprising to them.
The recent increase in mortgage rates might feel surprising to some, despite being close to the long-term average. Many buyers have adapted to higher rates over the past year, but a slight decrease in rates would be preferable. To assess whether this is likely, it's crucial to examine the role of inflation in influencing mortgage rates.
Where Could Mortgage Rates Go in the Future?
The Federal Reserve has been working hard to lower inflation since early 2022. That's significant because, historically, there's been a connection between inflation and mortgage rates (see graph below):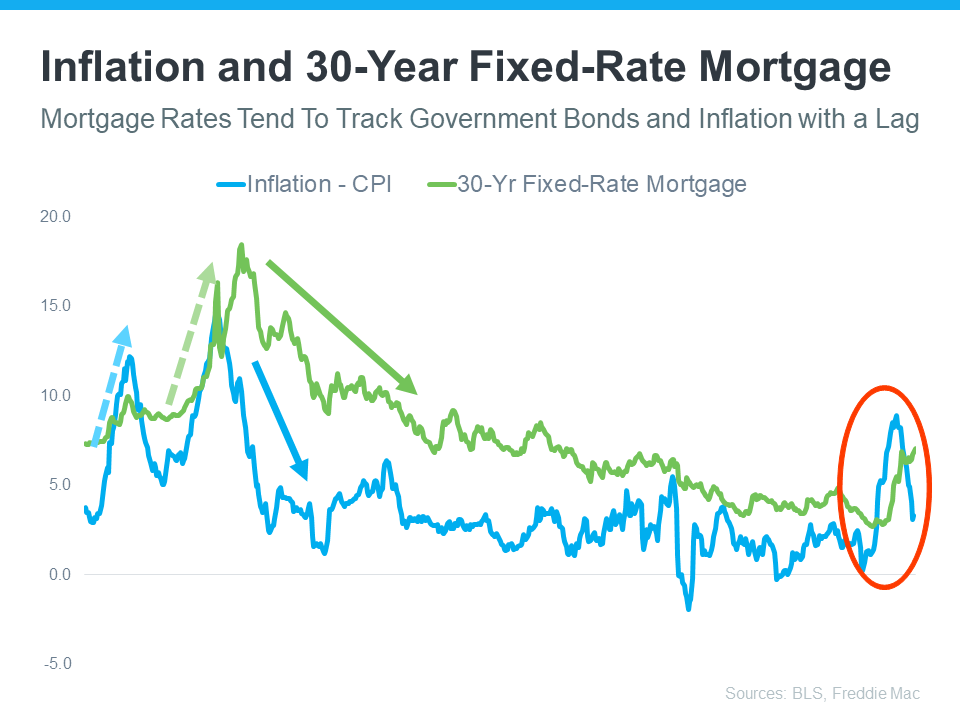 This graph shows a pretty reliable relationship between inflation and mortgage rates. Looking at the left side of the graph, each time inflation moves significantly (shown in blue), mortgage rates follow suit shortly after (shown in green).
The circled portion of the graph points out the most recent spike in inflation, with mortgage rates following closely behind. As inflation has moderated a bit this year, mortgage rates haven't yet made a similar move.
Historically, there's a pattern of mortgage rates following changes in inflation. So, based on this historical trend, the market is anticipating that mortgage rates may decrease in response to moderating inflation. While precise rate predictions are challenging, the alignment of moderating inflation with lower mortgage rates is in line with a well-established pattern.
Bottom Line
To anticipate future mortgage rate movements, it's beneficial to consider their historical trajectory. The strong correlation between inflation and mortgage rates in the past suggests that the recent decrease in inflation could bode well for future mortgage rates, potentially benefiting those with homeownership aspirations.