Are More Homes Coming to the Seattle Housing Market?
An important factor shaping today's market is the number of homes for sale. And, if you're considering whether or not to list your house, that's one of the biggest advantages you have right now. When housing inventory is this low, your house will stand out, especially if it's priced right.
The current housing market is heavily influenced by the limited number of homes for sale. If you're thinking about listing your house, this is a significant advantage. In a market with low inventory, your house will stand out, particularly if it's competitively priced.
However, there are indications that more homes may soon be listed for sale. Recent data shows an increasing trend in new listings, which is an important development worth considering and could have implications for prospective sellers like you.
More Homes Are Coming onto the Market than Usual
Traditionally, the busiest period in the housing market is the spring buying season, leading to a predictable surge in new home listings during the first half of the year. Sellers typically prepare for this period when buyer activity is at its peak. However, as the school year begins and the holiday season approaches, the market tends to cool down, following the expected seasonal pattern.
But here's what's surprising. Based on the latest data from Realtor.com, there's an increase in the number of sellers listing their houses later this year than usual. A peak this late in the year isn't typical. You can see both the normal seasonal trend and the unusual August in the graph below: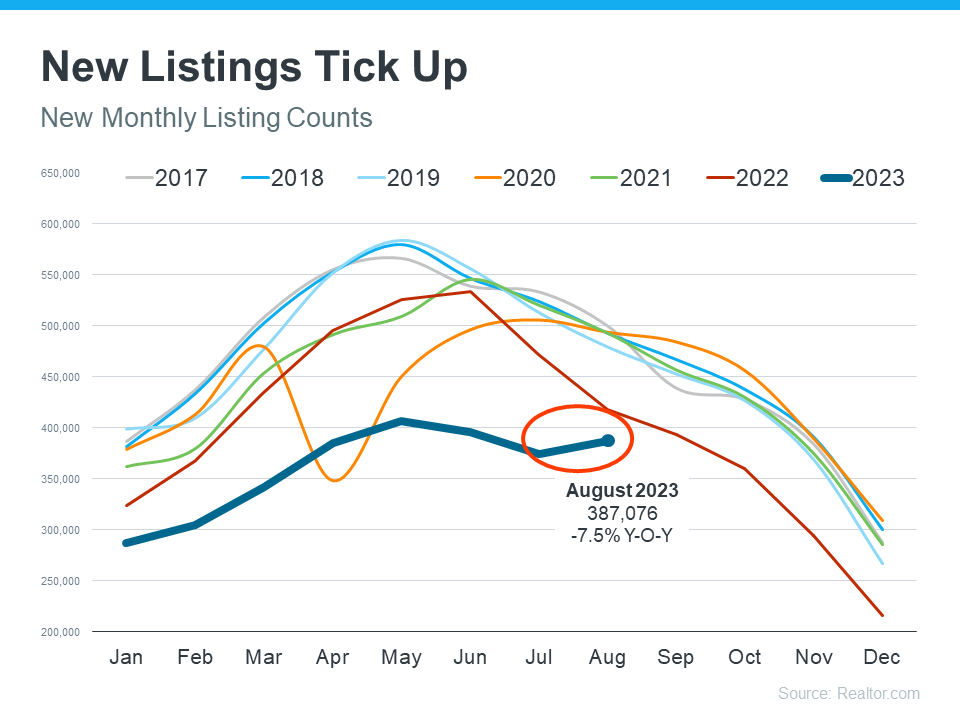 As Realtor.com explains:
"While inventory continues to be in short supply, August witnessed an unusual uptick in newly listed homes compared to July, hopefully signaling a return in seller activity heading toward the fall season . . ."
Although this increase in new listings is based on just one month of data, it's noteworthy due to its unusual nature. It's too early to definitively predict whether this trend will persist, but it's essential to monitor it closely and be prepared if it does continue.
What This Means for You
If you've been delaying selling your house, the current moment may be ideal for taking action. If the trend of increasing listings continues, waiting could result in more competition. If your neighbors also decide to sell, you might find yourself competing for buyers' attention. Selling now could allow you to get ahead of your neighbors in the market.
But, even with more homes coming onto the market, the market is still well below normal supply levels. And, that inventory deficit isn't going to be reversed overnight. The graph below helps put this into context, so you can see the opportunity you still have now: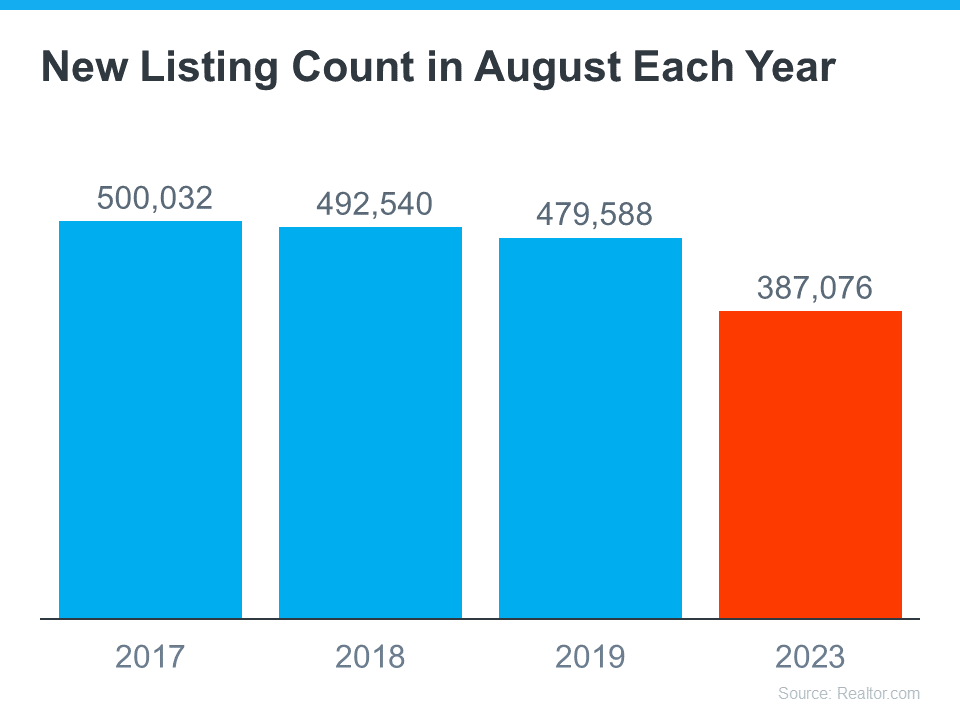 Bottom Line
Despite the ongoing low inventory, it's advisable not to wait for increased competition in your neighborhood. There's still an excellent opportunity to sell your house today. It's a good idea to connect and discuss the advantages of selling now before more homes flood the market.