Foreclosures and Bankruptcies Won't Crash the Seattle Housing Market
Recent news has highlighted a rise in foreclosures and bankruptcies, potentially causing unease for those considering buying or selling a house.
But the truth is, even though the numbers are going up, the data shows the housing market isn't headed for a crisis.
Foreclosure Activity Rising, but Less Than Headlines Suggest
The low number of foreclosures in recent years can be attributed to the implementation of the forbearance program and other relief measures in 2020 and 2021, which aimed to assist homeowners in retaining their properties during challenging circumstances.
Although there was an anticipated increase in foreclosures after the moratorium ended, it's important to note that this doesn't necessarily indicate trouble in the housing market.
The graph from ATTOM, a property data provider, demonstrates the decrease in foreclosures since the 2008 housing crash, offering a clearer understanding of the current situation in comparison to the past.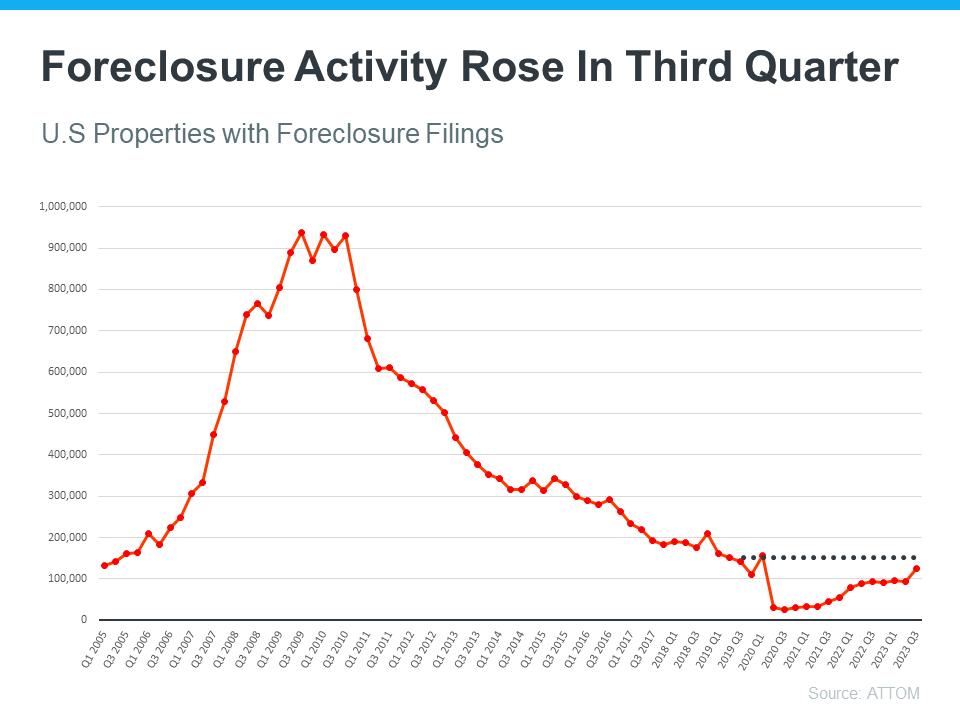 While foreclosure filings are gradually approaching pre-pandemic levels, they still remain significantly lower than the figures observed during the 2008 housing market crash. Moreover, the substantial equity that American homeowners currently possess in their properties can aid in facilitating sales and preventing foreclosures.
The Increase in Bankruptcies Isn't Dramatic Either
The pandemic's impact on various industries and small businesses did not result in a significant surge in bankruptcies, as depicted in the data. While the number of bankruptcies has experienced a slight increase since the previous year, it is approaching 2021 levels, suggesting a relatively stable situation rather than a cause for immediate concern.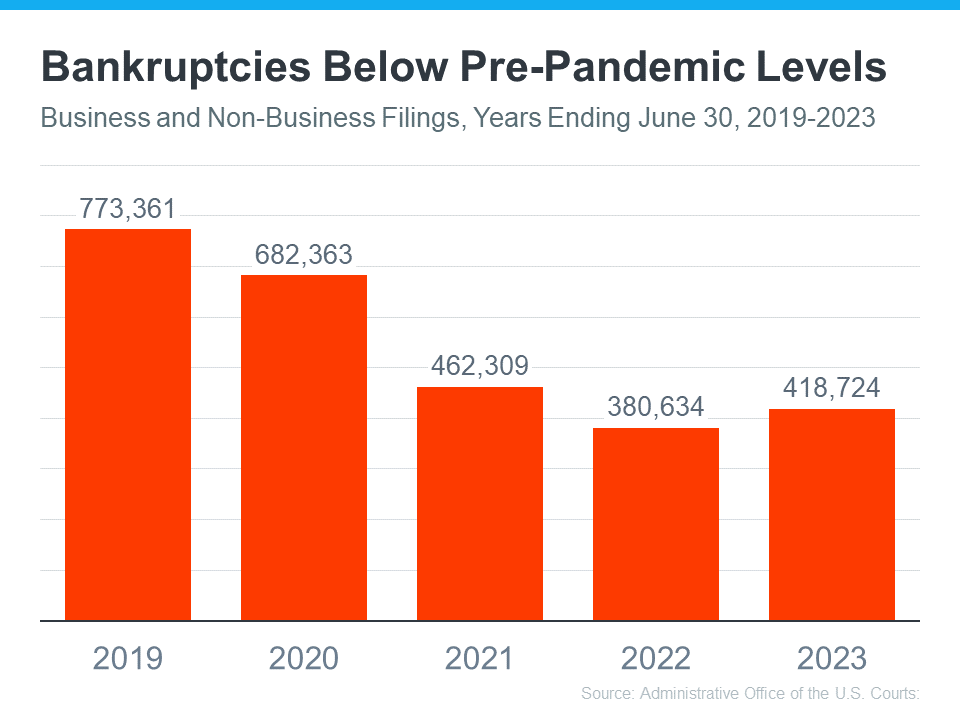 In 2021 and 2022, the number of bankruptcies remained lower than in previous years, largely due to the significant financial aid provided by the government to individuals and businesses during the pandemic. By focusing on the current year's data in comparison to 2019, it becomes evident that the current number of bankruptcies is still considerably lower than pre-pandemic levels. These factors collectively indicate that the housing market is not at risk of a severe crash.
Bottom Line
Understanding the current data is essential. Although foreclosures and bankruptcies are increasing, these indicators do not suggest any imminent risk that could lead to another market crash.