What Experts Project for Seattle Home Prices Over the Next 5 Years
For prospective homebuyers, it's important to factor in expert projections for future home prices. Despite recent negative reports, home prices have been performing better than anticipated and are on the rise nationwide. Data indicates that experts anticipate continued appreciation in home prices.
Experts Project Ongoing Appreciation
Pulsenomics conducted a survey involving more than 100 economists, investment strategists, and housing market analysts in their Home Price Expectation Survey (HPES). The survey results reveal expert projections for home prices over the next five years, with the consensus being that home prices are expected to increase each year through 2027 (see graph below):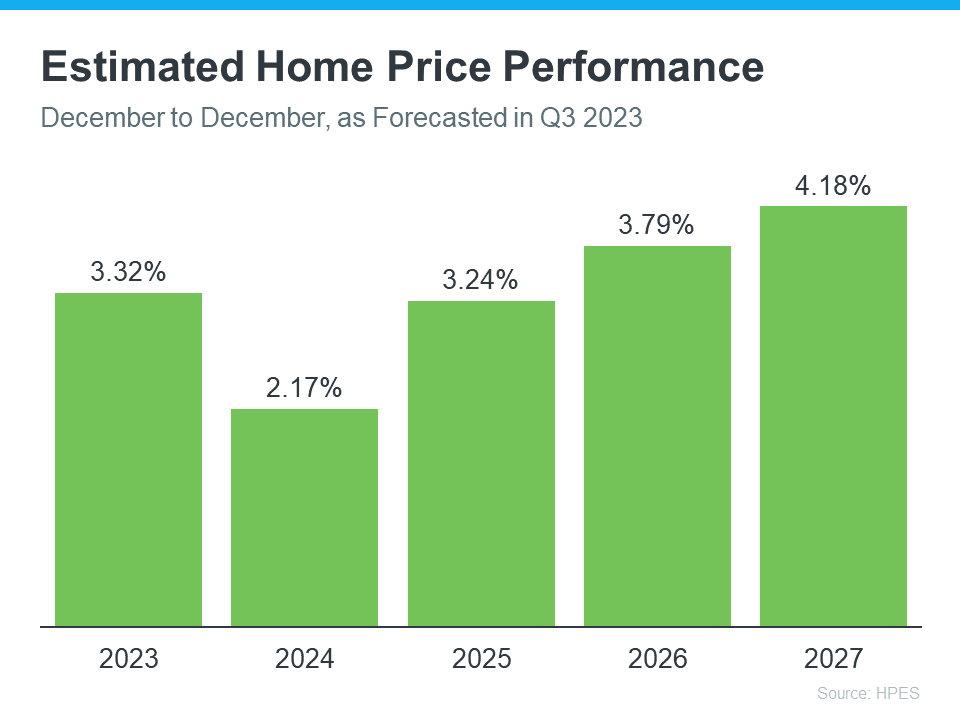 Despite concerns fueled by online stories about falling home prices, experts assert that, while there may be variations by local market, home prices are predicted to continue rising nationwide in the coming years. This trend suggests a return to a more typical pattern of home price appreciation.
Although the projected increase in home prices for 2024 is expected to be smaller than in 2023, it's crucial to understand that home price appreciation accumulates over time. In practical terms, if the experts' predictions hold true and your home's value increases by 3.32% this year, it will continue to appreciate by an additional 2.17% the following year. This demonstrates why homeownership is a beneficial choice for building long-term wealth.
What Does This Mean for You?
Once you buy a home, price appreciation raises your home's value, and that grows your household wealth. To see how a typical home's value could change in the next few years using the expert projections from the HPES, check out the graph below: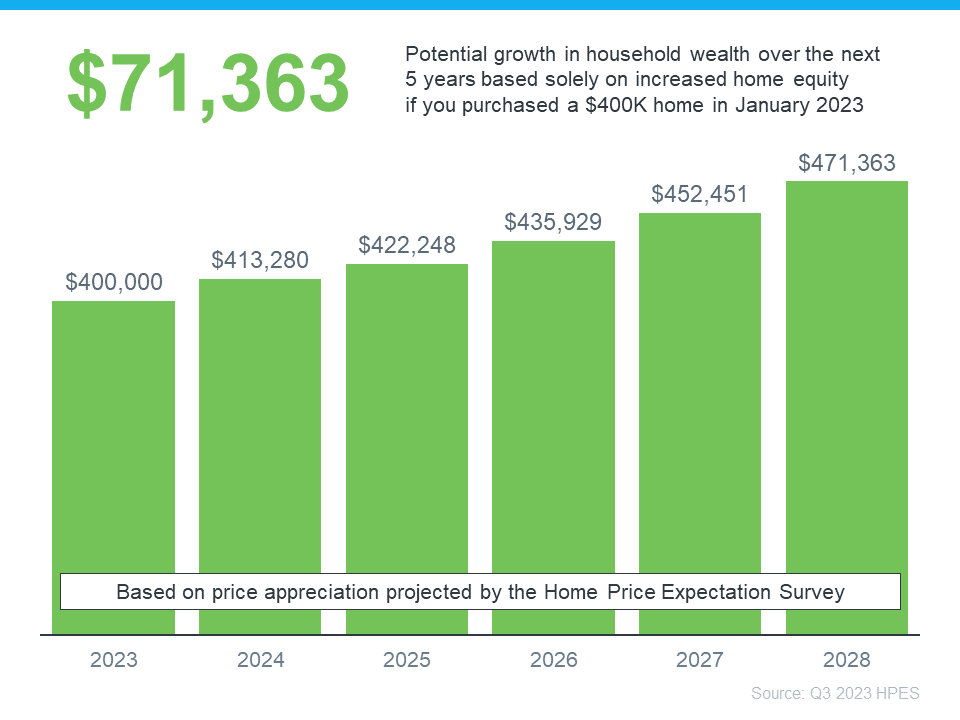 In this example, let's say you bought a $400,000 home at the beginning of this year. If you factor in the forecast from the HPES, you could potentially accumulate more than $71,000 in household wealth over the next five years.
So, if you're thinking about whether buying a home is a good choice, remember how it can be a powerful way to grow your wealth in the long run.
Bottom Line
Experts anticipate that home prices will experience a more typical rate of growth over the next five years. If you're considering homeownership, this suggests that purchasing a home now can position you for long-term success as both home values and your personal net worth increase. It's a good time to initiate the homebuying process.