These Top Cities Show Home Prices Are Still Climbing
If you're in the process of buying or selling home a home to better meet your needs, you might be curious about the current state of home prices. Here is a brief overview of the situation.
Despite widespread confusion and misinformation, national data indicates that home prices have been consistently rising again (see graphs below):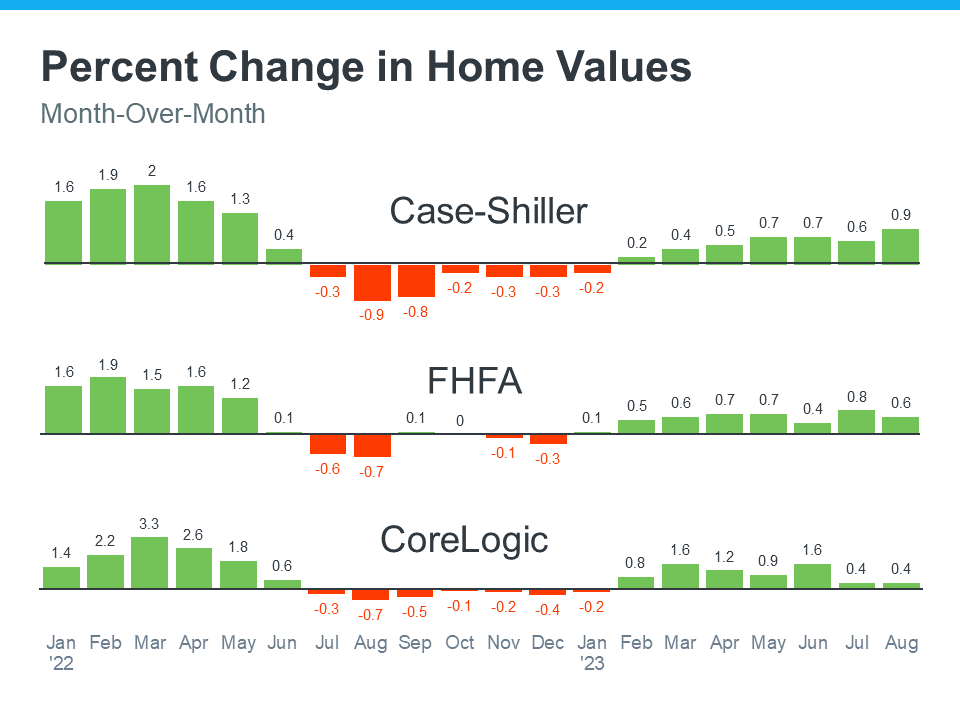 In the first half of 2022, home prices experienced a significant and unsustainable surge. However, in the second half of the year, prices adjusted with minor and temporary dips. Despite the small declines, media coverage may have heightened concerns about the market.
In 2023, home prices are once again on the rise, but this time at a more normal and sustainable pace. The positive aspect is that all three reports now indicate more typical price increases, signaling good news for the overall housing market.
Home Prices Are Rising Across the Top Cities in the U.S.
Following consistent home price growth at the national level in recent months, you might be curious about the situation in your local area. While the specifics can vary, it's noteworthy that home prices are appreciating in the top cities reported by Case-Shiller in their monthly price index (see chart below):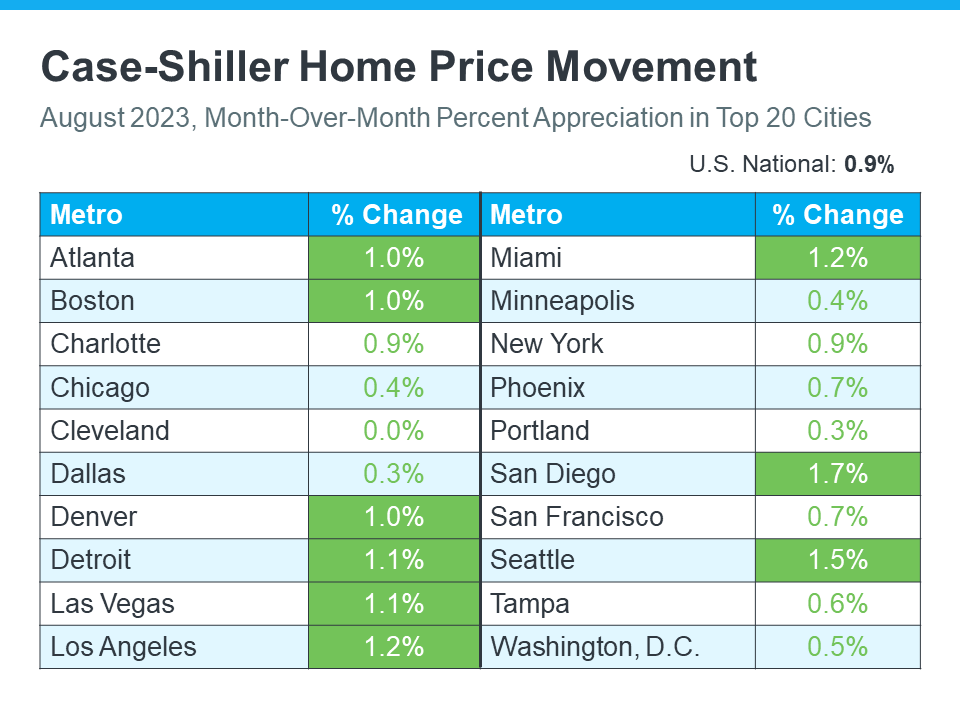 Due to the observed appreciation in home prices, many experts are forecasting a positive trajectory for the remainder of the year, with expectations of continued increases in 2024.
Here is How This Affects You
For Buyers: For potential buyers who have hesitated due to concerns about potential depreciation, the current trend of rising home prices should alleviate those worries. Purchasing a home before prices further increase is considered a strategic move, as home values generally appreciate over time.
For Sellers: For sellers who have delayed putting their houses on the market due to concerns about fluctuating home prices, the current favorable market conditions suggest that now might be an opportune time. Working with a real estate agent to list your house is encouraged, as the data indicates that home prices are currently in your favor.
Bottom Line
If you've postponed a move due to fears of declining home prices, rest assured that nationally, the numbers indicate an upward trend. To gain a clearer understanding of how home prices are evolving in your local area, consider connecting with relevant sources or professionals for more personalized information.