Working with WPI Real Estate
我們懂得作為一名房地產投資者,什麼是您最看重的。 WPI地產集團, 專業,細緻的物業和賬務管理服務,就像是您投資業務上的貼心管家,能幫您分擔一些繁瑣之事,讓您有更多的時間和精力去關註生活的其它面。資深的從業人員全天候的服務,各種所需的工具和資源,可以讓您的投資效益最大化。積聚了兩代人的物業管理經驗使得我們開發出更好,更具針對性的工具和系統,從而保證您的房屋能得到最妥善的照顧。正因為我們所擁有的規範且應有性強的租賃及法律文本,租客資源和維護項目,先進的會計軟件和記錄系統,為我們在業界贏得了聲譽。
商業地產管理及租賃
The team of commercial property managers at WPI Real Estate Services offer our clients a professional and sophisticated level of knowledge and expertise in retail and office properties. The mission of our property management team is to improve the owners' bottom line through maximizing occupancy and controlling expenses while creating an environment in which tenants' businesses can thrive. Our team responds to tenants' concerns graciously and quickly. In addition CoStar, the Northwest Multiple Listing Service (NWMLS) and Commercial Brokers Association (CBA), we also employ various creative marketing methods for optimal tenant procurement. We secure the performance of all lease provisions including timely payment of rent, triple net and other charges. Working with the owners, our property management team designs and implements a preventative and remedial maintenance program consistent with the set budget.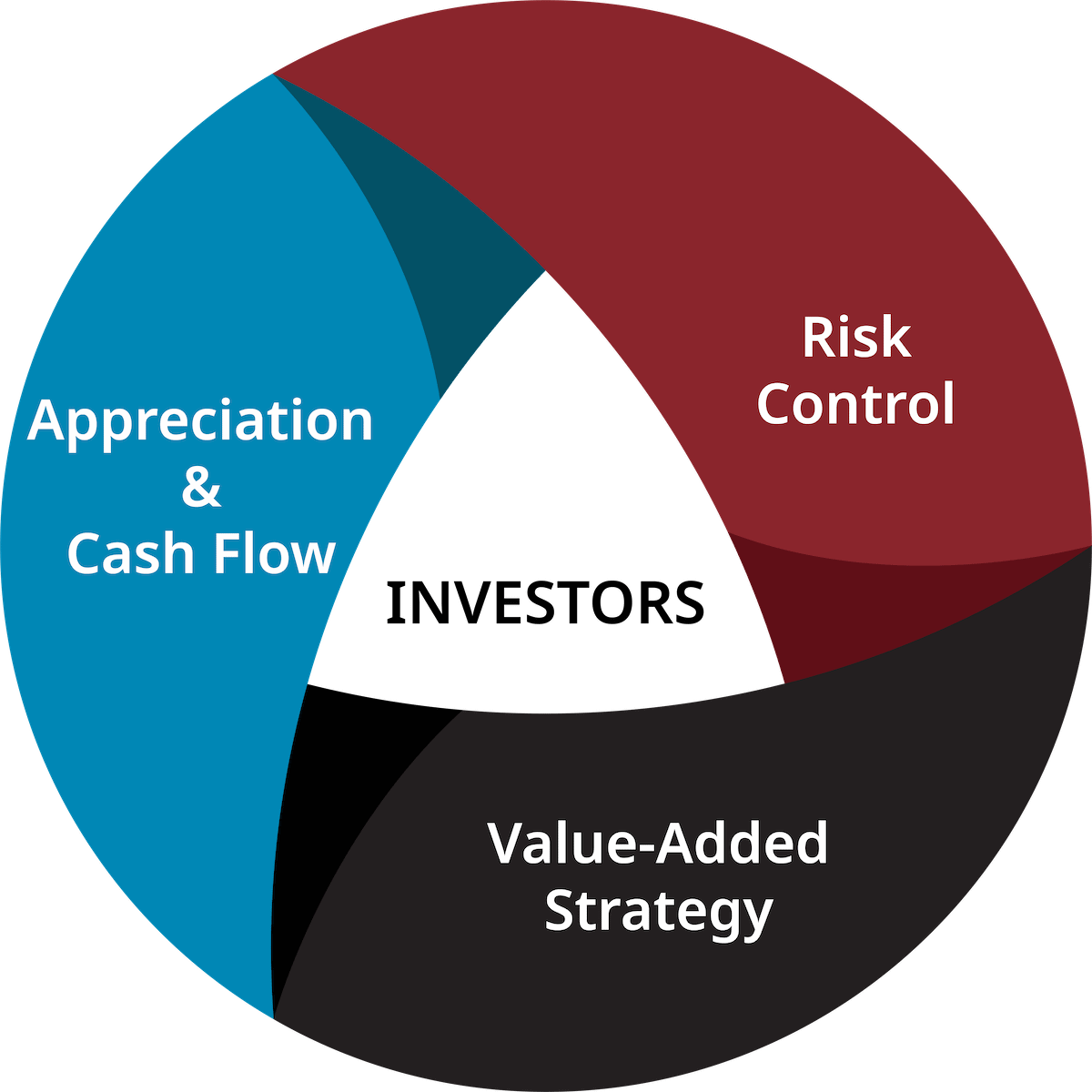 Backed By Innovative Technology
We can securely access information about all properties at any time and from anywhere. Your information is protected in a state-of-the-art data center and backed up automatically.
24/7 Access to Property Information
Our monthly statements are easy to read and include copies of paid invoices, providing you with transparent and comprehensive financial data regarding your property. Current and past monthly reports and year-end tax statements are saved in your personalized owner portal, accessible 24/7.
Simplified and Secure Payments
You will be paid faster and more securely. We use ACH technology to deposit funds directly into your designated bank account. Make and receive payments from the mobile-friendly Online Portal.
Who You Work With Matters
Founded originally as a real estate investment company, WPI exclusively represented its own portfolio of properties. WPI's business soon grew to managing properties for other clients. Since 1972, WPI has continuously refined and adapted its systems to be the best in class in property management. These property management systems, combined with proprietary documents, and a strong network of trusted local vendors, all serve to protect and maximize your real estate investment. We have built our business by managing your properties as if they were our own…literally!
WPI's CEO and President, TC Wu, is a Washington State licensed real estate instructor who specializes in working with real estate investors. TC purchased his first investment property at the age of 23 and is the owner of a multi-million dollar real estate investment portfolio in the Seattle and Bellevue area.
Theron Hawkins, the Vice President of the Rental Department, joined WPI in 2011 and brings extensive construction experience after owning and operating his own construction company.
The Designated Broker, Chiao Viscardi, is a Washington State licensed attorney as well as an experienced real estate broker.
Shiao-yen Wu, the founder of WPI Real Estate is a full-time real estate investor with 50+ experience and the owner of a multi-million dollar real estate investment portfolio in the Seattle area.
It's imperative for property owners to keep their rental properties leased with minimal vacancy.
Our marketing process begins with developing a customized rent comparable analysis to produce higher rents and fewer vacancies. Advertising and showings begin as soon as the home is rent ready, or as early as notice is given from the current tenant. In order to fill the vacancy as quickly as possible, many of our showings take place on demand and at the convenience of the prospective resident. We are available to show your property to a prospective tenant 365 days a year.
We use mass syndication and online advertising on a wide array of syndicated websites. Traditional marketing efforts are also used by placing yard/window signage on all properties, where allowed. All combined, these marketing strategies give your property maximum exposure to keep it performing at its peak potential.
Not having to worry about maintenance and repair of your properties is one of the biggest benefits of hiring professional management. With our services, You won't have to worry about being on call to respond to maintenance and repair requests through all hours of the day. As your property manager, we take care of all these tasks for you.
Our property management team provides 24/7 coverage for routine property maintenance and for emergency repairs. With our extensive network of local vendors, work orders are completed by experienced maintenance contractors providing quality repairs on short notice at competitive rates.
Residents can make repair requests online through the resident portal, by phone, or in-person at our office.
As an industry leader, we have long-standing relationships with an extensive network of experienced service providers for our clients' needs, including deferred maintenance or emergency services. Due to our large volume of work, our 3rd party service providers work diligently at solving our clients' maintenance issues to ensure they will remain on our roster. To avoid conflict of interest, all service providers that we use are independent 3rd party vendors and WPI does not collect an additional referral fee from them for servicing your job.
No hidden fees. No conflict of interest with an in-house maintenance department.
To ensure transparency, invoices from these vendors will be kept in your file for you to see. You will have unprecedented transparency and real-time data about your portfolio, custom-tailored with specialized solutions to maximize your return and meet your personal goals.
Allison is amazing at being hands on and proactive with tenants. She showed genuine concern by taking time out of her day and taking physical action to help tenants with needs. She is very helpful and resourceful. When moving out, last month's rent and deposit was quickly returned, wpi is very trustworthy, reliable and impressive!
NW Liquidators
I lived in a building managed by Giovanni Amadeo for a few months, and unfortunately I had to leave early due to a work relocation, but I cannot say enough good things about my experience! Giovanni was always ready to help us with anything that came up, and went above and beyond to make our building feel like home. Although I only had a few months in Seattle, thanks to Giovanni, it felt like home and was hard to say goodbye! If I ever end up back in Seattle, WPI will be the first place I look for housing.
Hallie Ryan
I have been working with WPI about 5 years already. Tommy Wei is definitely the best property manager I've ever seen. He is more than competent and has managed everything both effective and efficient in every aspect of the property.
Great company and very professional.
William Teng
Have the peace of mind of knowing your investment is in good hands!