Working with Our Investment Experts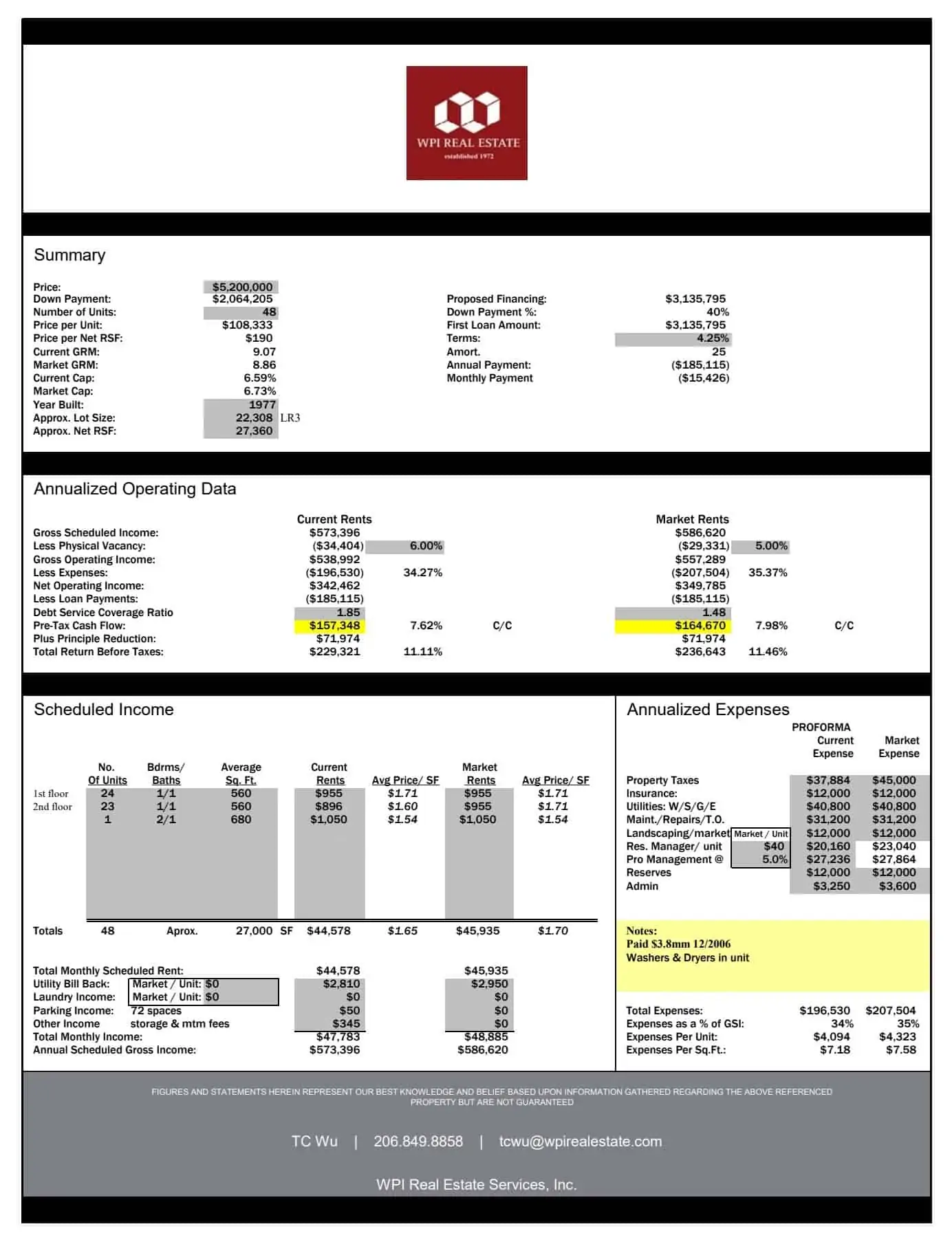 What are the tax strategies that you should be using when it comes to real estate investing?
How are your ROI impacted by depreciation and debt service? Do you know how your current Cap Rate of your real estate portfolio is stacked up against other real estate investors? What is your Cash-on-Cash Return vs Return-on-Equity and how can it be improved?
At WPI Real Estate, we have been helping Seattle real estate investors with maximizing the value of their real estate portfolios since 1972.  We are here to help you answer all the critical questions and employ the optimal investment strategy that is right for you and your family. Please give us a call!
 "If you can't measure it, you can't improve it." – Peter Drucker
Schedule a Consultation Today!
Complete the form below to learn how our investor services can benefit you!